Where to find us
Find us in, at and around the following locales this Spring.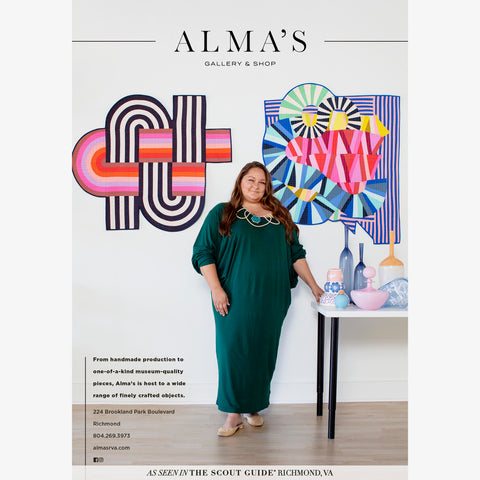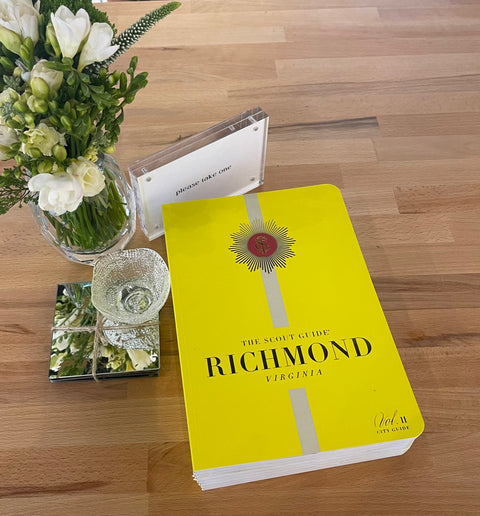 SEE YOU SOON
Find us in The Scout Guide, Volume 11. TSG Richmond recently launched their most recent edition and Alma's is beyond thrilled to be back in the fold. You can pick up a copy TSG Richmond here at Alma's next time you're in!
Find us in RHome! We are thrilled to be featured in the upcoming May/June issue of RHome Magazine with some of our glasswares. Make sure to find a copy of the issue wherever you get your magazines!
Finally - take a workshop with me! Artists, this one's for you. My workshop is April 11, it is $15 for members, $25 for non members and FREE for students.  Find out more HERE.
The @furnituresociety, in partnership with @the_chairmakers_toolbox, presents a series of professional development programs during the month of April - Two programs per night, six programs total in 3 weeks!

Register via the Furniture Society website, or apply for a full scholarship!!! (Links in bio)

April 11- From Getting Noticed to Representation: A Guide to Working With a Gallery with Sarah Mizer of @almas.rva

April 18 - Bookkeeping + Taxes For Makers with Kristin Mitsu Shiga @metal_babe

April 25 - Designing and Pitching a Class with Annie Evelyn @annie_evelyn_furniture

Presentations @ 6-7pm EDT
Workshops @ 7:15-8:45pm EDT

Each Tuesday will offer a presentation on a specific topic followed by a workshop which includes in-depth information and take-homes to help advance your career and grow your business.