Spotlight Artists:
PersonPlacePattern, Richmond, VA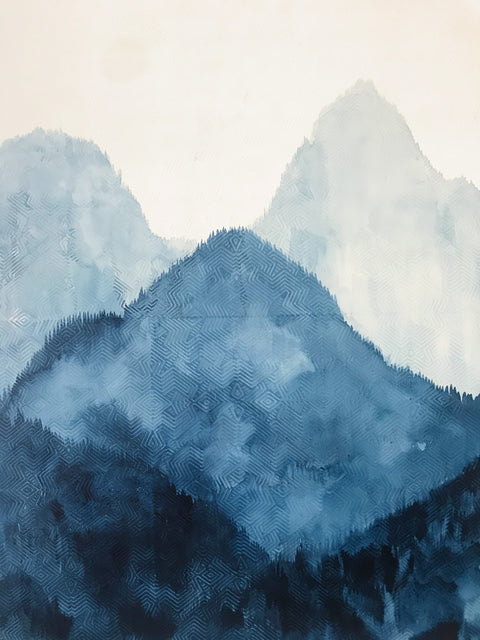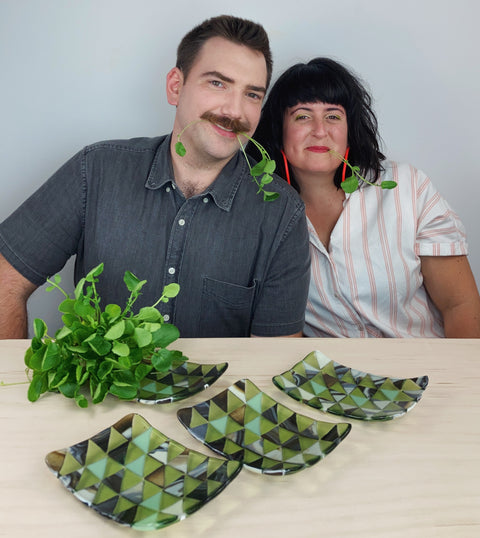 Alma's is always excited for the opportunity to shine a spotlight on new and experimental work being made right here in town. Throughout July - October 2021, we are casting a spotlight on a series of local artists. For the limited duration of their spotlight month Alma's will be hosting their work in the space. We can't wait to introduce you to these pieces!
PersonPlacePattern is the creative merging of artists Jason Blandford and Rachel Rader. The two met at Pilchuck Glass School in Tacoma, WA and became instant friends. 10 years of friendship, a residency in Arizona (at Melting Point), many big moves from state to state (for Rachel), and then all it took was a pandemic and a bottle of organic wine for these 2 buds to become better than friends. Long story short, Rachel and Jason moved to Richmond, VA where they currently make good food, go on nature adventures, and make art. 
Personplacepattern combines their aesthetic and material interests into limited run, small-batch glass production. Their snack plates, platters and trays are made from fused and slumped glass. Each piece is meticulously pieced together to form quilt-like patterns. They have formulated several color palettes to spark their new production line.
In addition to their production pieces, Jason and Rachel have included pieces that reflect their individual artistic practices. This decision shows the connections, both visually and materially, between their individual studios and their collaborative endeavors.