Spotlight Artist:
HECHIZO, Richmond, VA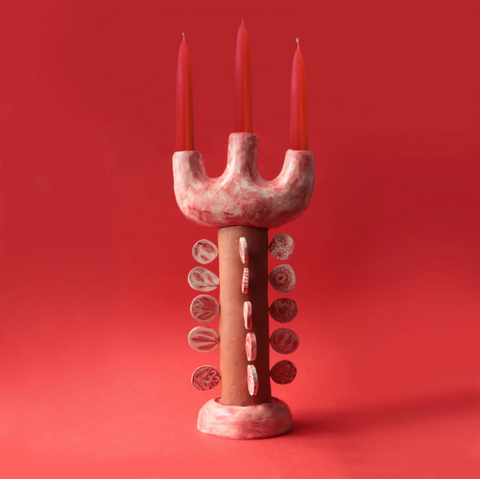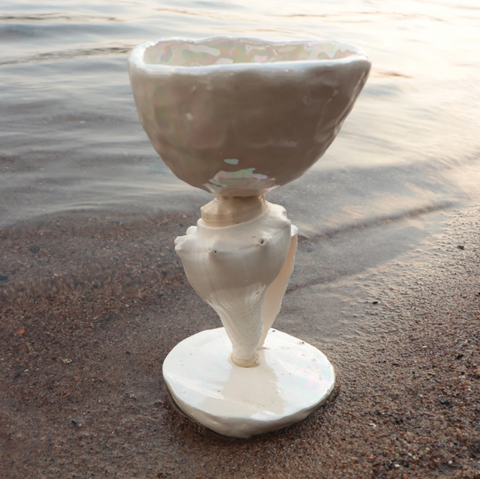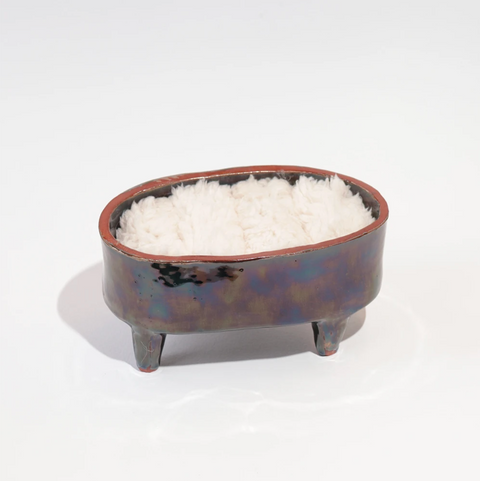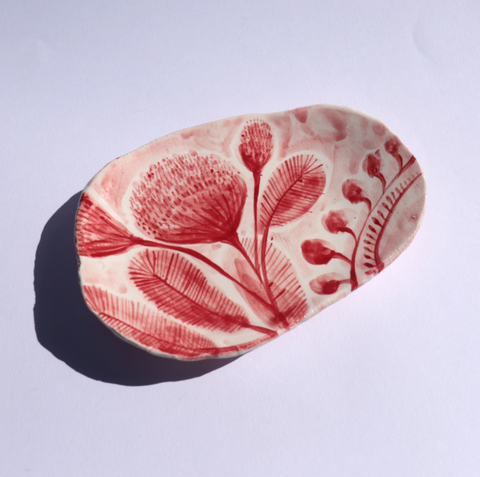 Alma's is always excited for the opportunity to shine a spotlight on new and experimental work being made right here in town. Throughout July - October 2021, we are casting a spotlight on a series of local artists. For the limited duration of their spotlight month Alma's will be hosting their work in the space. We can't wait to introduce you to these pieces!
Hali Emminger is the designer and founder behind Hechizo accessories. Combining ceramics, metals and textiles into items made to adorn, Hechizo pieces are the mementos of Hali's deep interest in materials and processes. 
Familiar to other artists who have production lines, the search for new pieces to add to their collection is arduous and can lead to all sorts of tangential exploration. Hali has a fluid process that allows for constant searching and her intuitive nature has led her to a treasure trove of unique and one-of-a-kind pieces that deserve a moment of  recognition. 
From July - August, Alma's is pleased to host a mix of these discoveries, some of which have inspired her new astrology series, others are responding to treasures found from travels and daily life. Come visit and see the lively spirit behind Hechizo accessories.