Holiday Markets
Sip and Shop local this Holiday season! We make it easy to find the perfect gift for you and yours!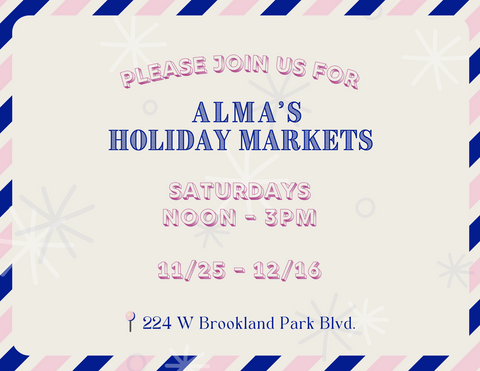 Saturdays, Noon - 3
November 25
December 2
December 9
December 16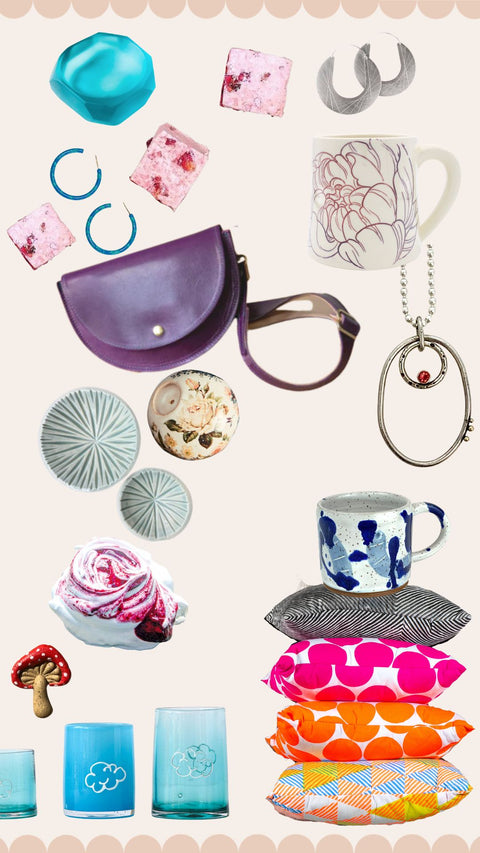 Meet the makers
Each Saturday from November 25 - December 16 you have the unique chance to meet the makers and learn the stories behind the work. It is easily my favorite time of year and I am thrilled to announce this year's market line up! Join Alma's and the 13 participating artists, support local arts and culture and most importantly, ENJOY! This is a festive market setting with music, prosecco and fun. 
Please join us, sip, shop and be merry!
November 25
Ancient Truth Investigators
Superior Creamery + Confections