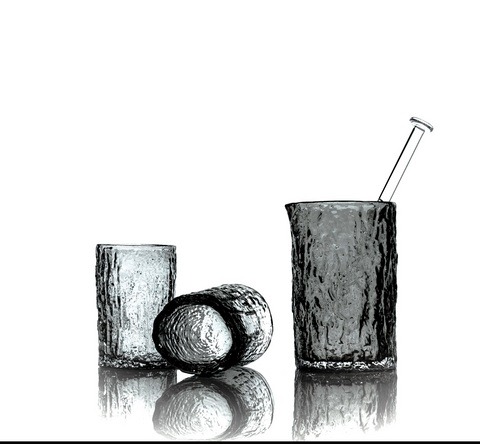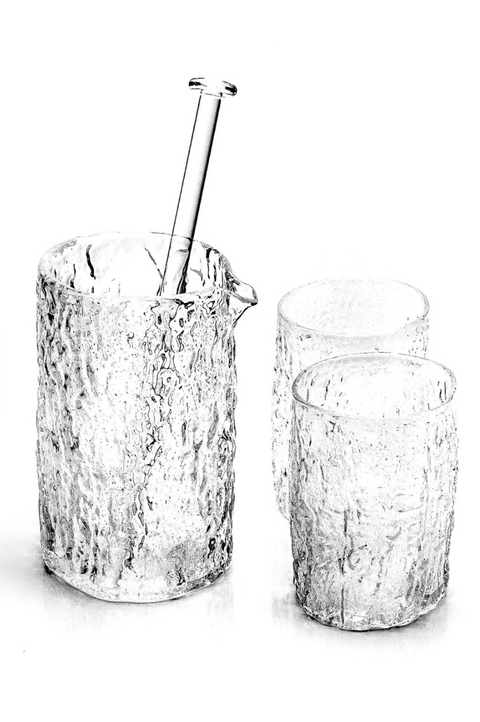 The Stump Cup pays respect to the oak aging process of finely crafted whiskeys. This set's unique texture is molded from an oak tree, which was then processed into a bronze blow mold. We then blew a bubble of glass inside, creating oak bark texture just like the original bark, complete with a live edge detail on the lip and glass nail stir stick.
Set Includes: Stir Vessel, Two tumblers, Stir stick ( glass nail ) All in a "Woodgrain" gift box
Size: 4" tumblers 10 oz, 7" stir vessel Liquid capacity is 22 oz / 650ml.
Looking for more glasses to add to this set? Link HERE
Made in Portland, OR in a wind-powered studio, these glasses are hand formed by Lynn Everet Reed and his team of artisans who all take pride in the details.
Every handmade piece at Alma's is a story of its craft.