Spiral Hoop Earrings
Regular price

$290.00
Sale price
Pickup currently unavailable
Artist
Artist Location
Material
Sterling silver, oxidized copper and steel mesh
Dimensions
Medium: 1.75" from top to bottom and 0.5" wide.
​Large: 2.25" from top to bottom and 0.75" wide.
Share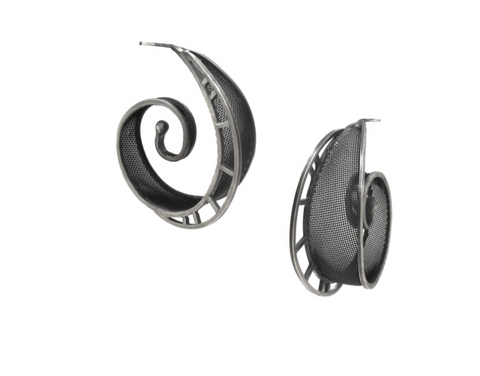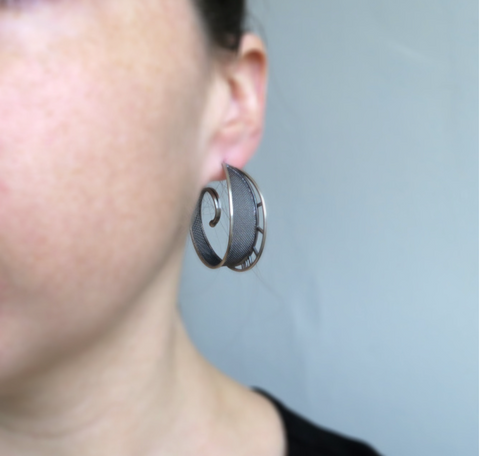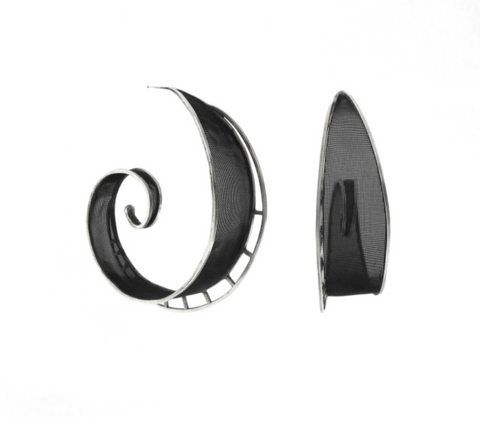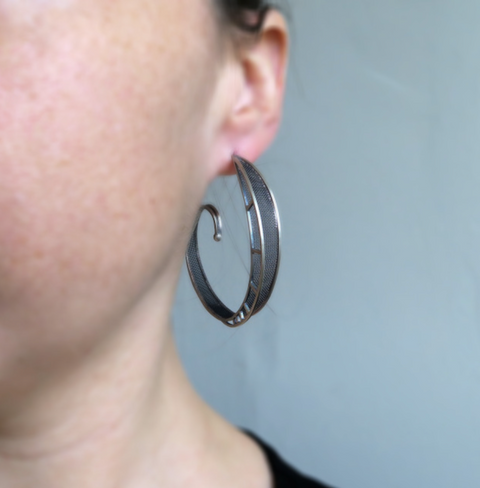 An embellished hoop earring at just the right size. These funky but comfortable earrings are handmade out of lightweight copper mesh and sterling silver with a soft dark patina. These hoops come in two sizes.
Richmond artist Caitie Sellers uses traditional silversmithing techniques to create work that revolves around a unique combination of alloys and industrial materials. She fuses fine copper mesh from an industrial manufacturer with sterling silver as the base for most of her pieces, using techniques she developed during a residency at the Houston Center for Contemporary Craft.These materials create an effect that provides solid planes with transparency, allowing the artist to play with dimension and layers. 
Sellers is fascinated with the hidden workings of cities -- beautiful, efficient design that is hidden beneath pavement and brick. Using transparent mesh allows her to show both the outer skin and the infrastructure of a place.
Every handmade piece at Alma's is a story of its craft.