Blown and Carved Shapes and Letters
by Leo Tecosky
Regular price

$1,000.00
Sale price
Pickup currently unavailable
Artist
Artist Location
Exhibition
Material
Dimensions
Blue Crown - 9" x 2.5" x 8.5"
Salmon Peace - 10.5" x 3" x 5.25"
Drippy L - 6" x 3" x 11"
Share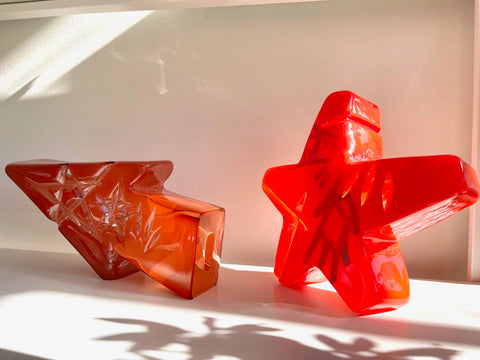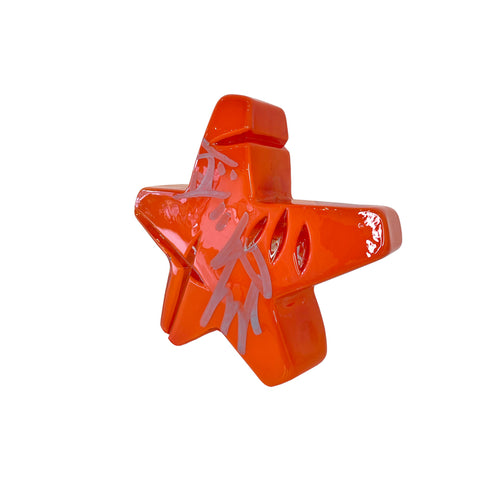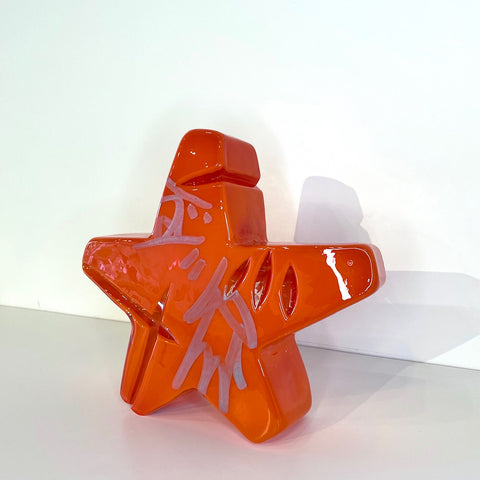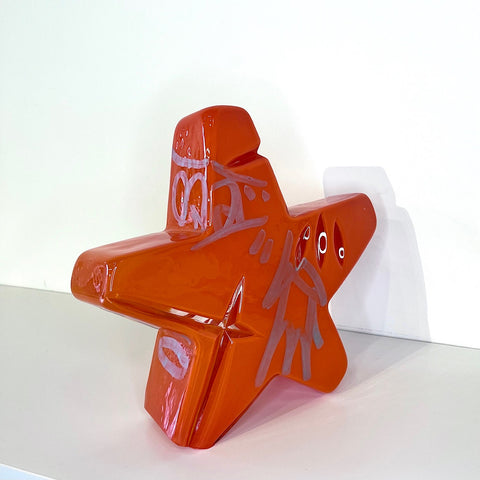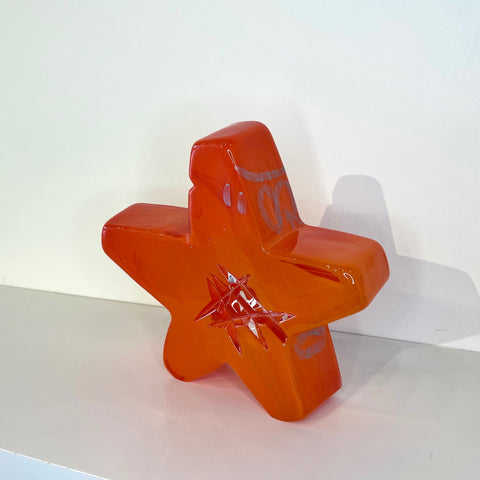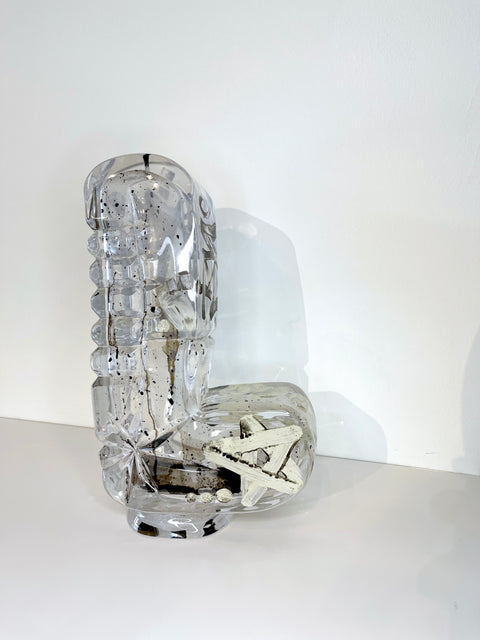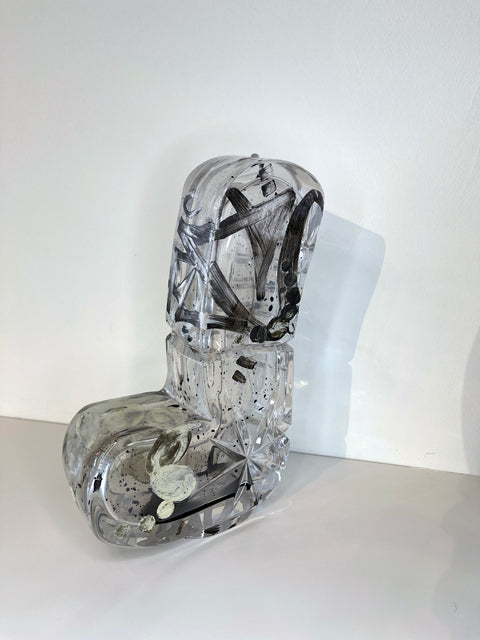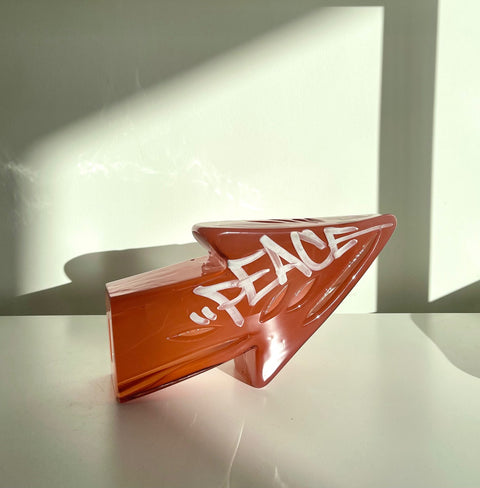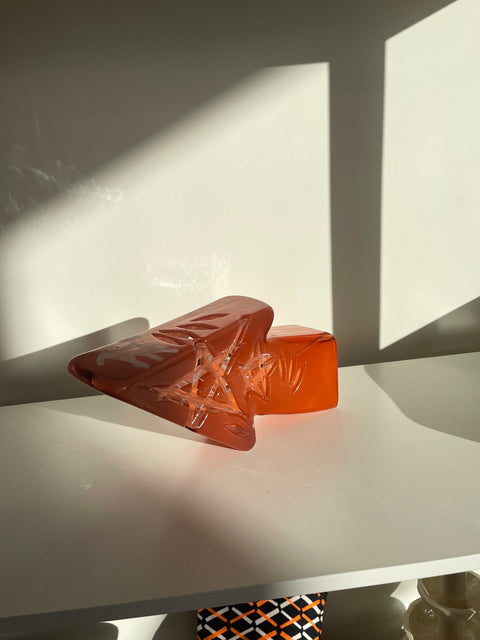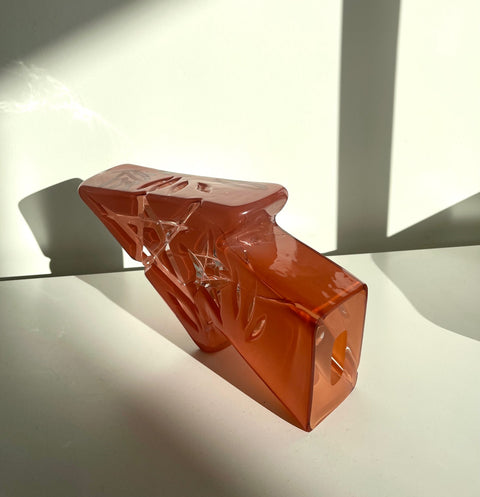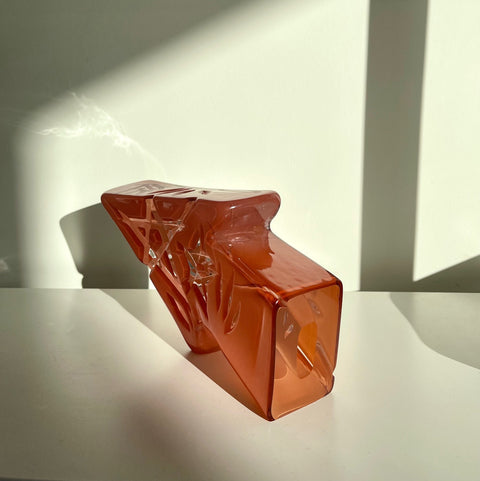 Alma's is pleased to present a selection of works available from Brooklyn-based artist, Leo Tecosky. These pieces were included in Leo's solo exhibition Teco 037. They are blown, hot sculpted, enameled and carved. They are each one-of-a-kind pieces.
Tecosky has mastered various blown glass and hot sculpting techniques to form his stylized abstractions that clearly salute his love of hip hop and graffiti. Also being honored in his work is the craft of blown glass. Traditional processes are celebrated as he explores how these themes overlap with other cultural interest points. Carved into and layered onto the surface of his forms you will find text-based meditations seeking and sometimes pleading for truths. Much like his recurring arrow, familiar geometric patterns have entered the surface: octagrams sourced back to ancient petroglyphs share space with wild style stars, arrows and of course, the artist's own tag: TECO. 
A father and a husband, Leo works as a glass blower in Brooklyn and teaches Glass at Tyler School of Art and Architecture. He earned his BA in Fine Art from Alfred University and his MFA from the School of Visual Arts in NY.
Note: Drippy L has black ink trapped inside the piece. The ink will eventually dry and the piece will no longer have it's interactive quality but will then become a different permanent mark made on this piece.. This is an intentional decision made by the artist. 
Every handmade piece at Alma's is a story of its craft.