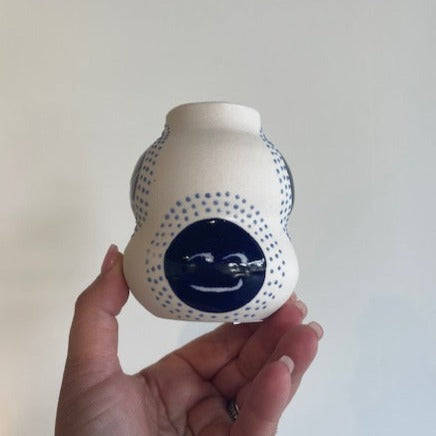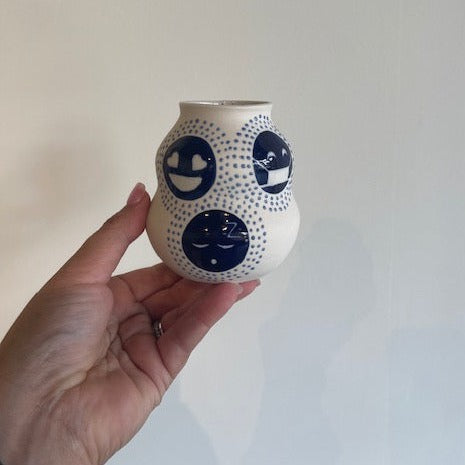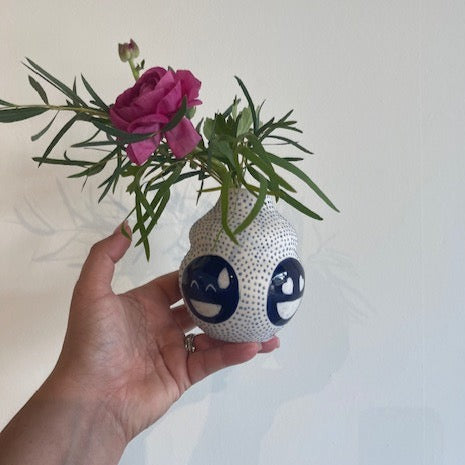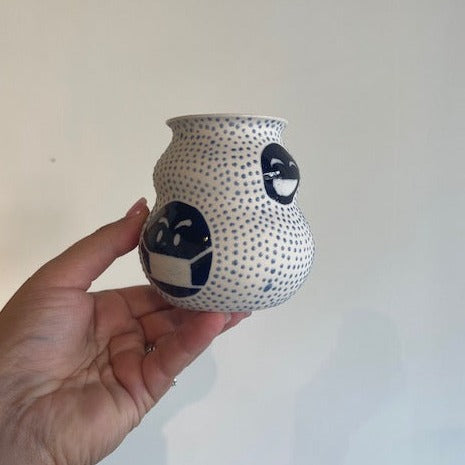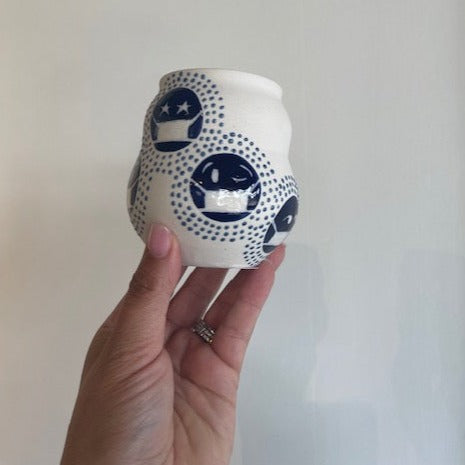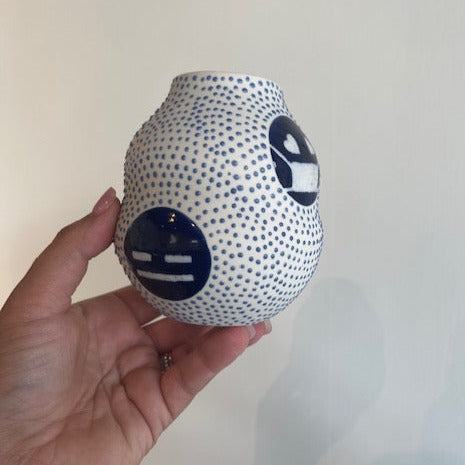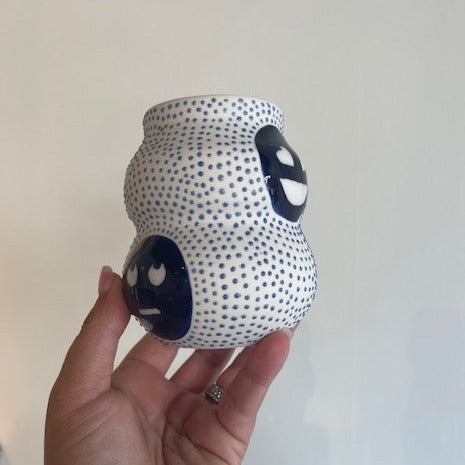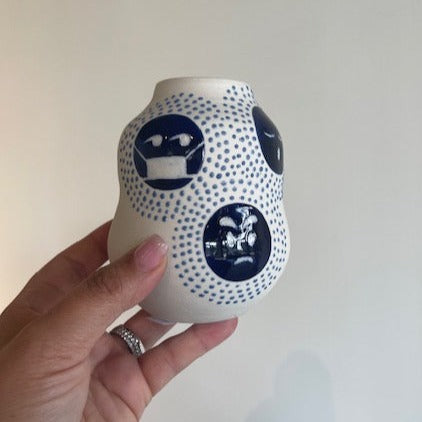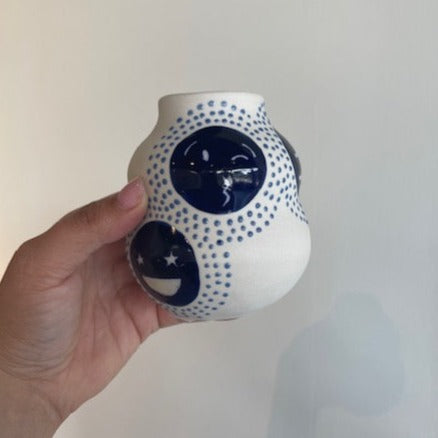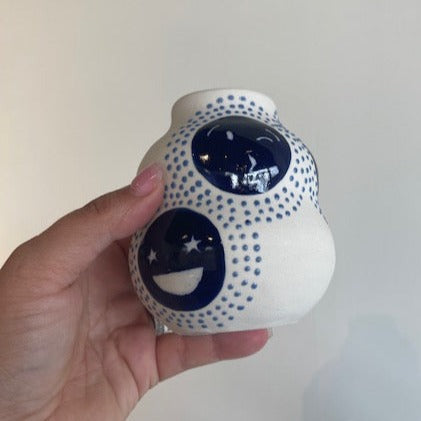 These Porcelain and Cobalt vases are loaded with texture and material meaning. 
Beyond Aesthetics, a note on blue and white porcelain from the Artist:
"I produce blue-and-white porcelain objects using cobalt as a pigment, drawing parallels with both historic craft with a loaded history of globalization via the silk road as well as a material that is used in the electronics industry (cobalt is used for lithium-ion batteries). As an Asian American I hope to continue the tradition of blue-and-white, however put a digital spin on such a respected medium. I find it imperative to find innovative ways to create ceramics as to not let the tradition and knowledge die; it is with both understanding of old techniques as well as a willingness to innovate that lets culture thrive."
Artist Adam Chau works primarily in ceramics and operates a studio in Cold Spring, NY. After receiving a BFA degree (MECA, 2010) in studio ceramics, he decided to pursue more industrial ways of production while keeping traditional craft paradigms by receiving a Masters in Design (SAIC, 2013). His main body of work, Digital Calligraphy, investigates the hybridization of handcraft and digital technology. He has exhibited and lectured internationally including the Salone di Mobile at Rossana Orlandi in Milan, Italy and the NADA art fair in New York City. Publications on his research into ceramic technology include Ceramics Monthly, Studio Potter, and Ceramics Technical. In 2018 he was awarded the NCECA Emerging Artist Fellowship and in 2019 became a member of the International Academy of Ceramics. He is currently on the board of Artaxis and a Co-Organizer of The Color Network.
Every handmade piece at Alma's is a story of its craft.