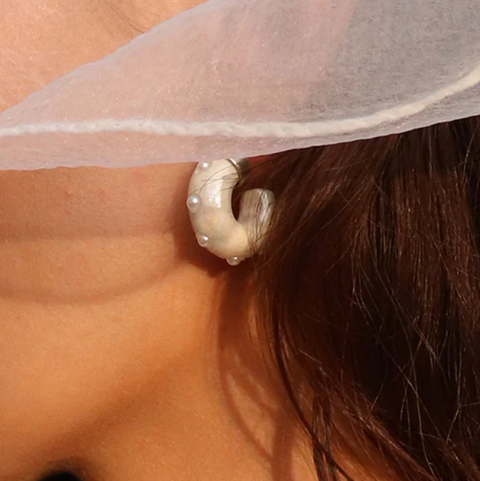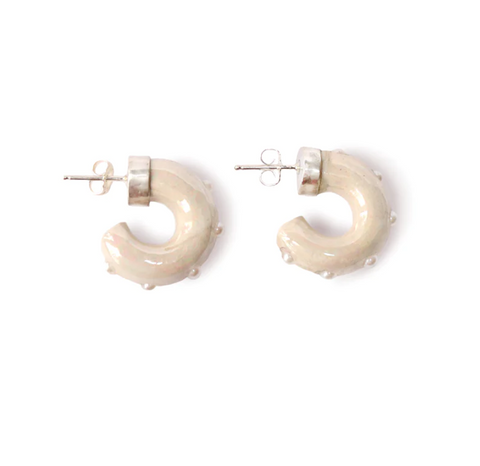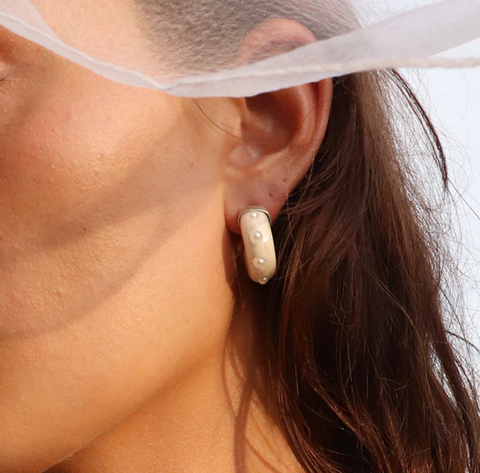 As if gilding a lily, we bedazzled ceramic pearlized hoops with embedded glass pearls. Edgy and feminine all at the same time.
3/4" thick ceramic hoops with pearl luster glaze
Sterling silver handmade bezel set posts
Combining ceramics, metals and textiles into items made to adorn, Hechizo pieces are the mementos of Hali's deep interest in materials and processes. Hechizo designs elevate somewhat less-precious materials such as ceramic cabochons set like gemstones - nodding to the value of the hand-crafted. The daughter of a carpenter and granddaughter of two generations of tailors, Hali enjoys carrying on a tradition of handcrafting objects made to be used, worn and appreciated.

Every handmade piece at Alma's is a story of its craft.