Glass Knot ornament
Regular price

$50.00
Sale price
Pickup currently unavailable
Artist
Artist Location
Material
Dimensions
Weight
Share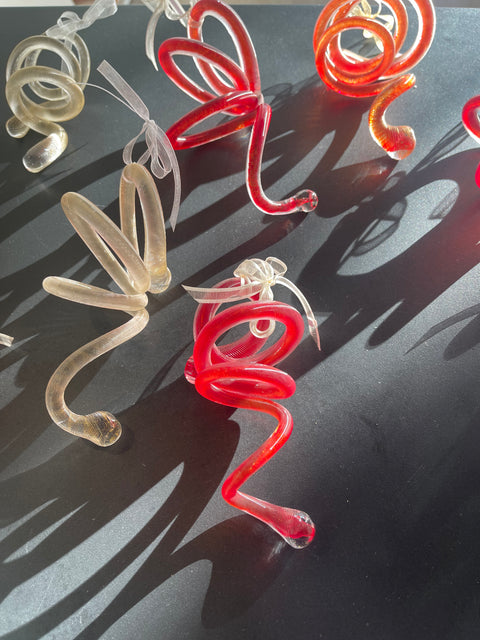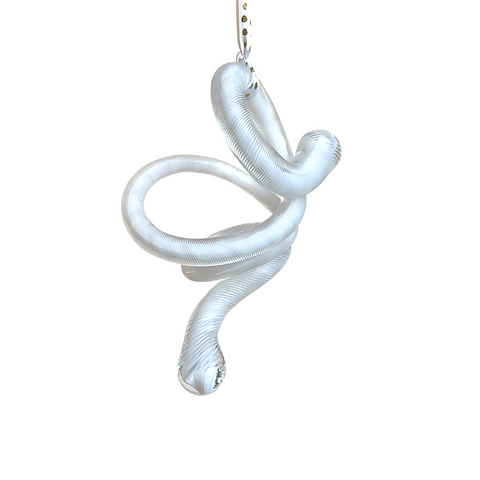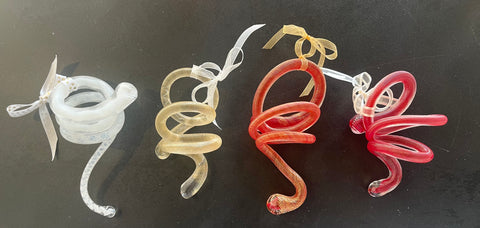 Kiara Pelissier's knot trios are a favorite here in Richmond and she has made a batch of these sweet singles just for the holidays! TBH these look just as good hanging in your window year round but you can decide for yourself! These versatile one-of-a-kind sculptures hold onto and refract light in a way that mesmerizes everyone who sees them. 
To achieve these rope-like lines, Kiara twists and pulls the molten glass into unruly sections and then coils them to achieve her signature loops. Those individual loops are then configured into trios or quads then using museum grade epoxy, glues them into place.
Kiara's work is about the silent conversation between objects and elements and how a piece breathes within the space around it. Every form, texture, line, and color speaks in a different voice. Translucency searches for a dialogue with light. Kiara's inspirations may change, but one thing remains the same: her focus on bringing forth the soul of a material.
Pelissier earned her BFA from the Cleveland Institute of Art and her MFA from Virginia Commonwealth University School of the Arts. She has taught glassblowing at VCU, Penland School of Crafts and Haystack Mountain School of Crafts. Her work is in the collection of the Museum of American Glass and many one-of-a-kind pieces, limited edition series, and permanent installations can be found in public and private collections throughout Richmond and the East Coast, including Capital One Bank, Markel Corporation, and the Federal Reserve Bank of Richmond.
Every handmade piece at Alma's is a story of its craft.