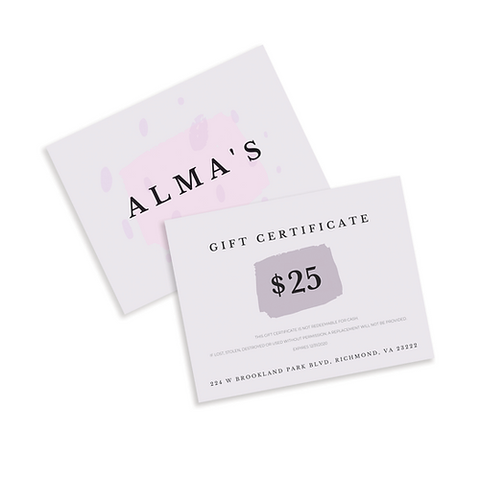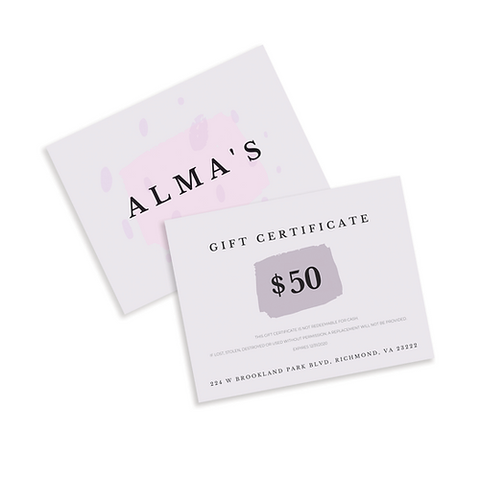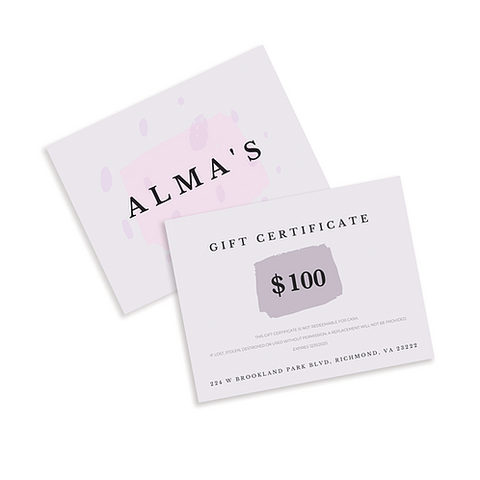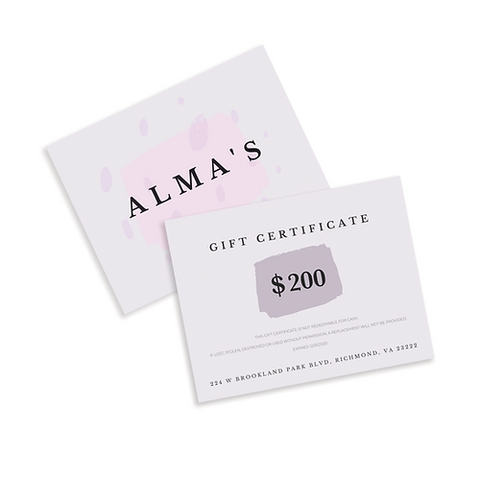 It's not uncommon to watch a person circle the space trying to find just the right piece for a friend or family member. While that journey is often rewarded with an unexpected spark of genius, sometimes the process can be overwhelming. This is why gift cards are great! 
From small-batch handmade production to one-of-a-kind pieces, Alma's offers a wide variety of access points to Contemporary Craft. Because of this breadth, Gift Cards are great gifts at all price points. Whether they're for people who like to support local artists, find a unique or unexpected piece, invest in future heirlooms, or collect art, we can accommodate all of those interests and connect them with a piece that will add value to their lives for years to come.
Gift cards are redeemable for any and all of the pieces at Alma's but not for workshops or our market events.
Every handmade piece at Alma's is a story of its craft.