Blown Glass Crumples
Regular price

$1,200.00
Sale price
Pickup currently unavailable
Artist
Artist Location
Material
Dimensions
Small ≈ 6.5" x 4.5" x 4.5"
Large ≈ 12" x 10" x 10"
Xtra Lg ≈ 16" x 13" x 13"
Share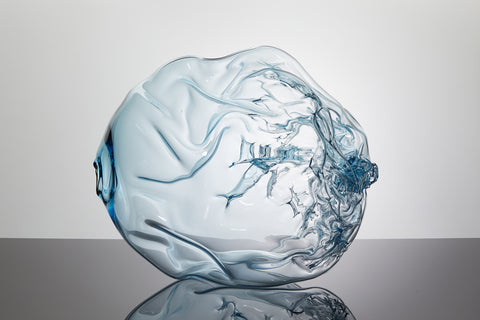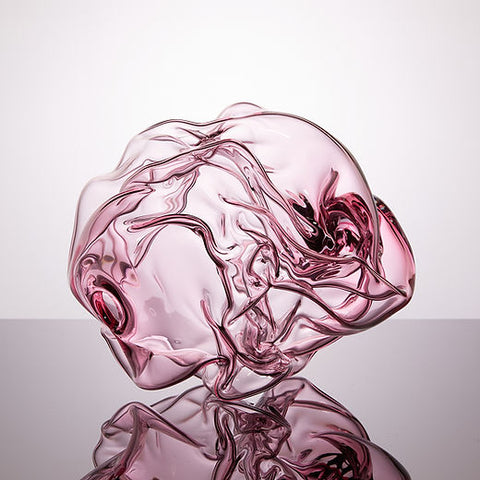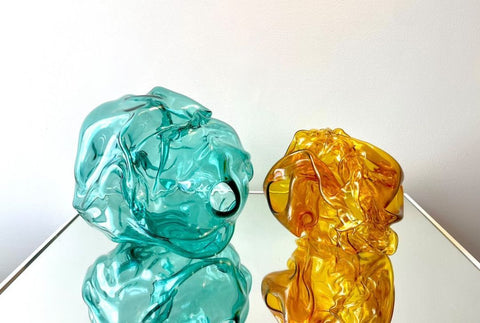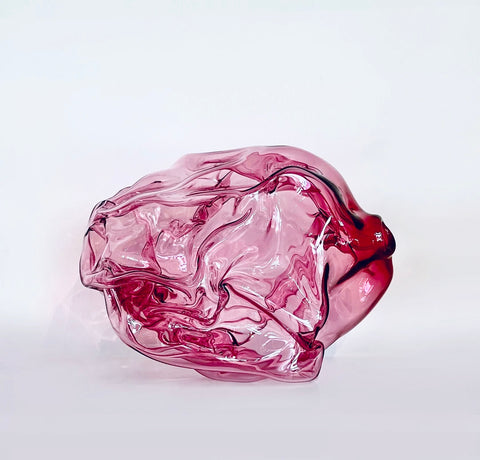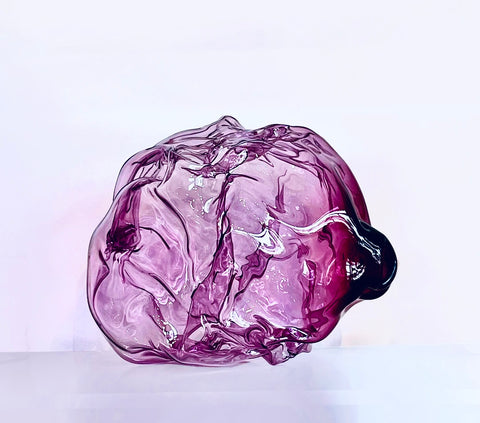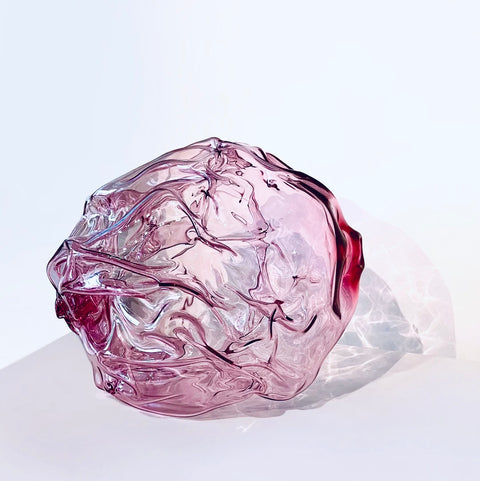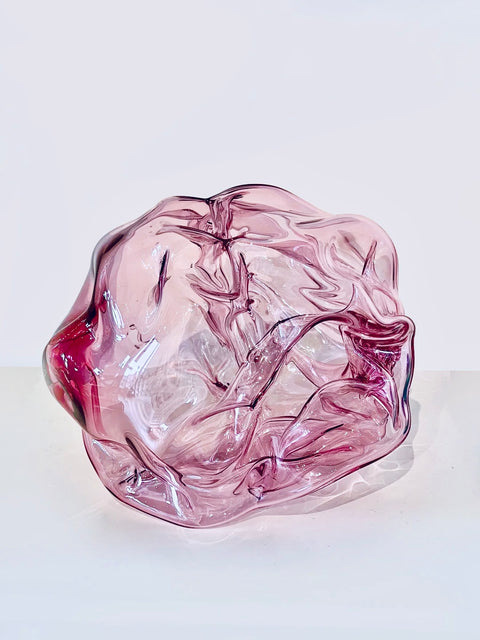 These blown glass crumples are a lesson in material intelligence. These breathy one-of-a-kind sculptures are expertly crafted by Richmond based artist, Kiara Pelissier.
To achieve the frozen-in-motion effect that these crumples so perfectly capture, Kiara first starts by blowing a glass sphere. Once satisfied with the proportions of her starting point, she plays with heat and tension as she manipulates the purposefully deflating form. She must have the heat absolutely perfect in order to garner the desired effect. Each crumple is a master class in craft.
Kiara's work is about the silent conversation between objects and elements and how a piece breathes within the space around it. Every form, texture, line, and color speaks in a different voice. Translucency searches for a dialogue with light. Kiara's inspirations may change, but one thing remains the same: her focus on bringing forth the soul of a material.
Pelissier earned her BFA from the Cleveland Institute of Art and her MFA from Virginia Commonwealth University School of the Arts. She has taught glassblowing at VCU, Penland School of Crafts and Haystack Mountain School of Crafts. Her work is in the collection of the Museum of American Glass and many one-of-a-kind pieces, limited edition series, and permanent installations can be found in public and private collections throughout Richmond and the East Coast, including Capital One Bank, Markel Corporation, and the Federal Reserve Bank of Richmond.
Every handmade piece at Alma's is a story of its craft.