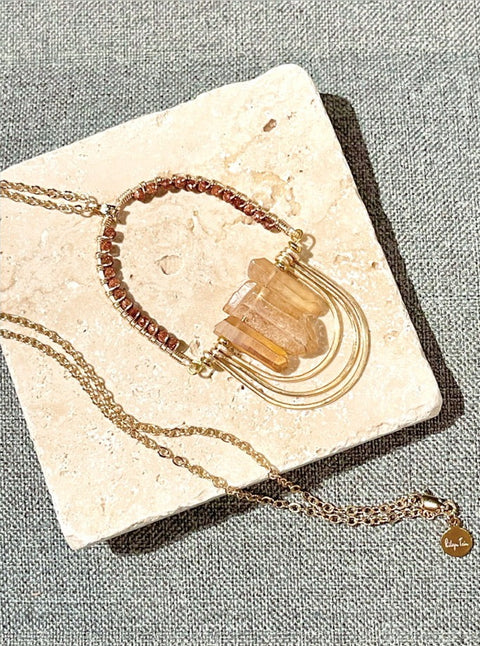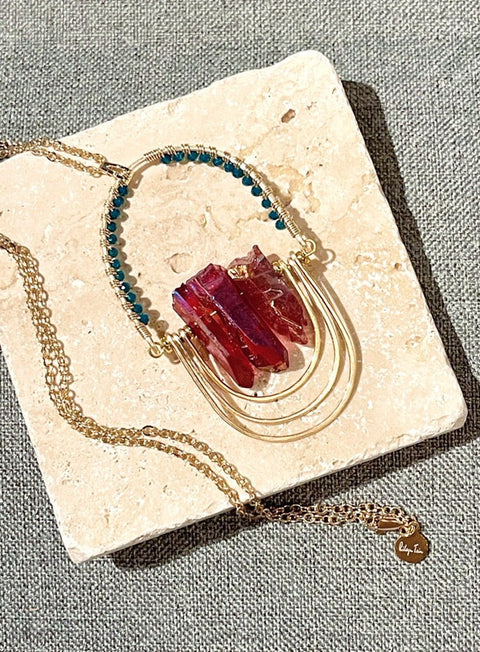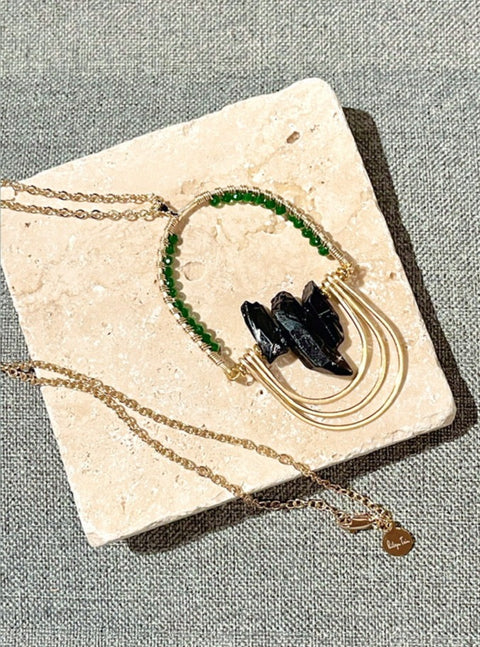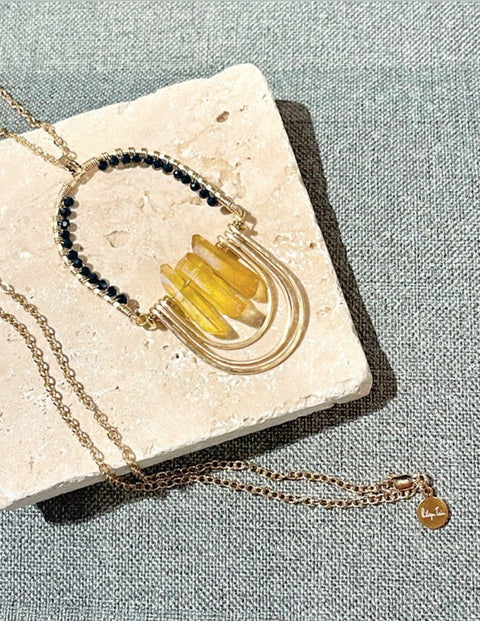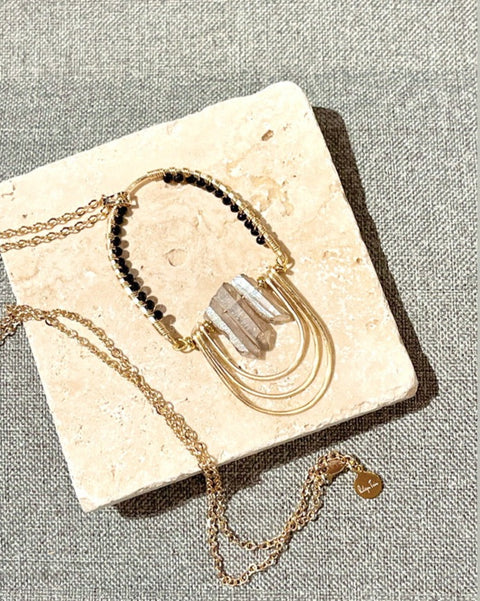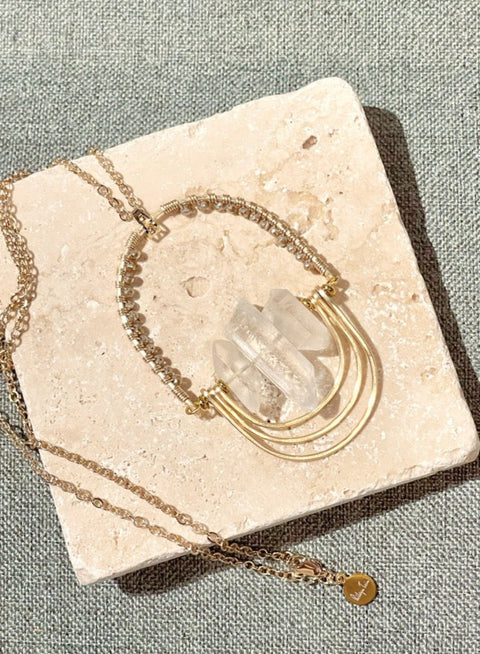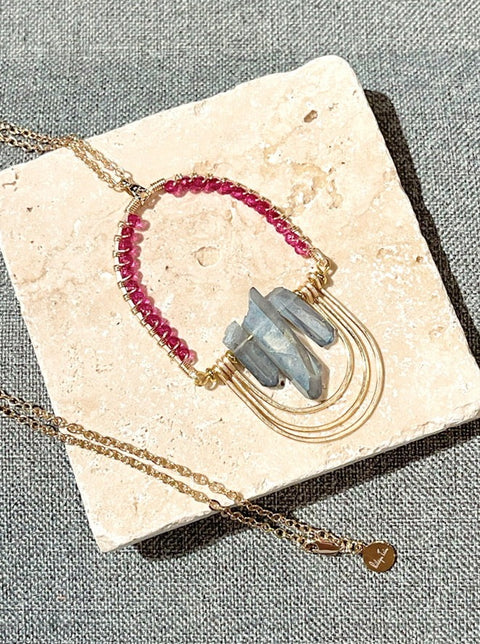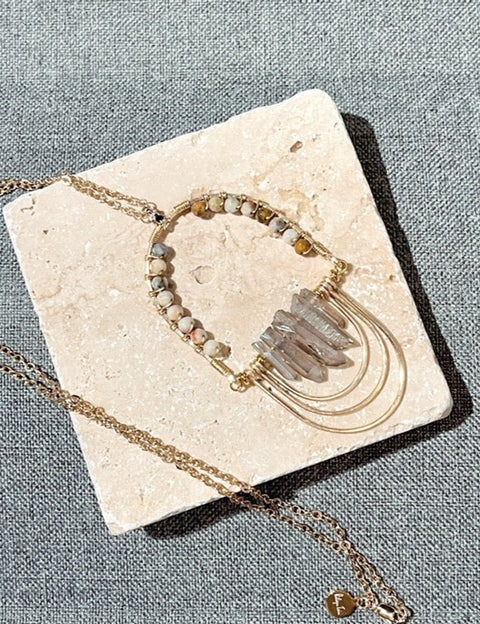 These long statement making necklaces are made in Richmond, VA by Wai Ling, the artistic driver behind Riley Tai designs. Made with a 14k gold fill chain,  brass and various crystals and semi precious stone, these necklaces sparkle and shine.
14kt gold fill is a solid bond of 14kt gold to a gold tone base metal, usually brass. With proper care it will wear and keep its shine for the life of the piece. Natural wear and tear will gradually lead to small scratches or a fading of your golds surface. A buff with a polishing pad will help preserve the surface of your piece and keep its shine. Unlike a plated alternative, 14kt gold fill is a long wear nickel free gold option with a moderate price point and the warm glow of solid gold. Casual wear/handwashing will help keep your gold fill pieces bright and clean, and when not in use, storing your pieces in a velvet pouch or box will keep the surface from dulling or oxidizing.
Every handmade piece at Alma's is a story of its craft.