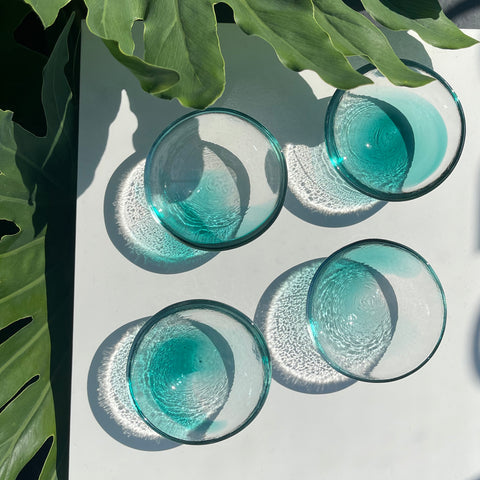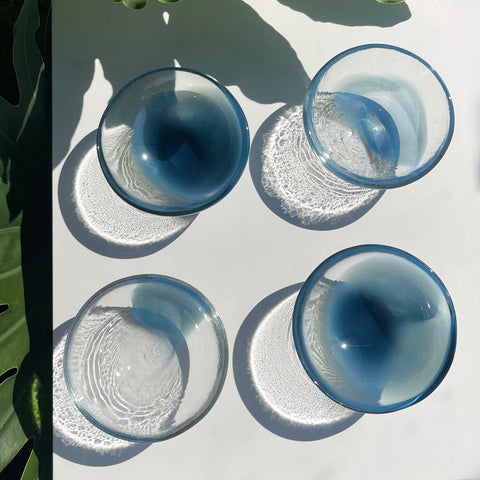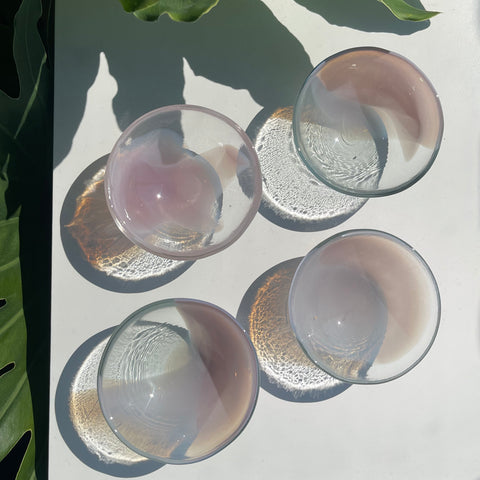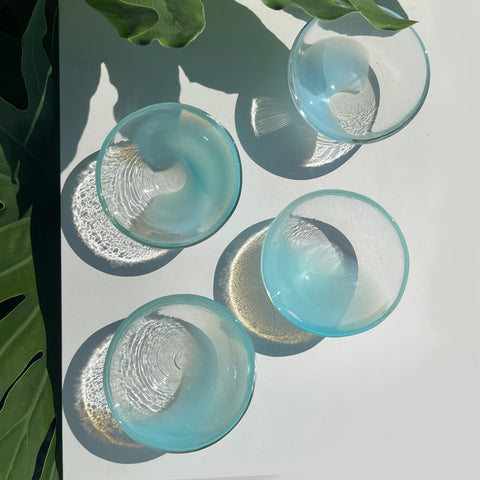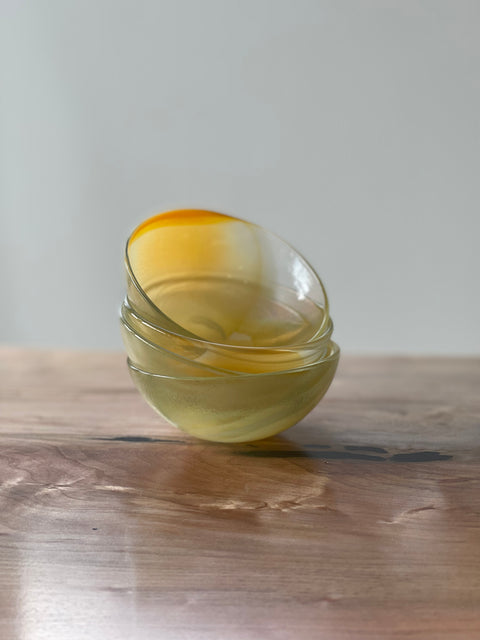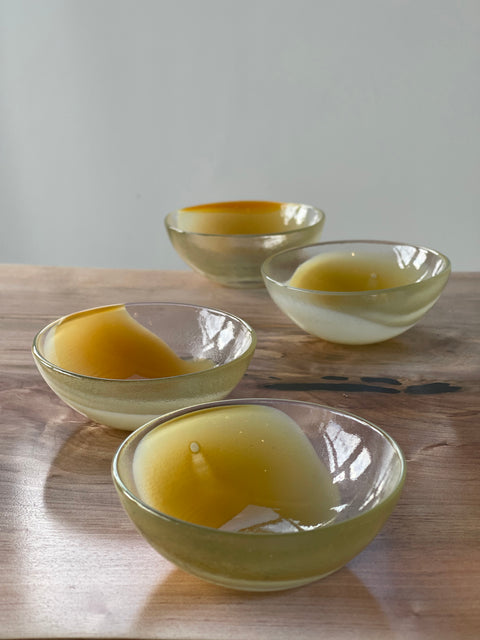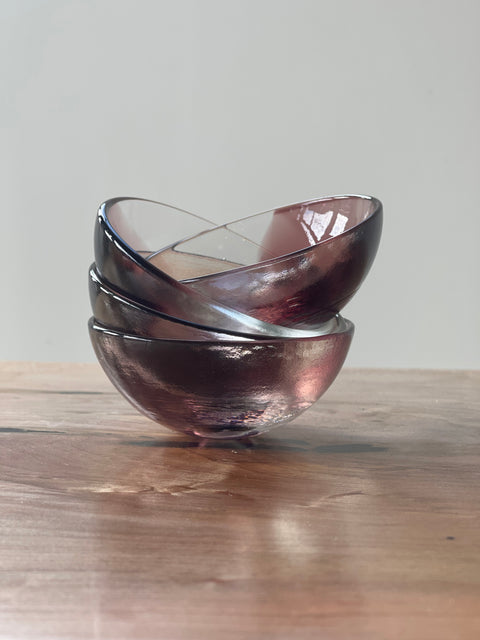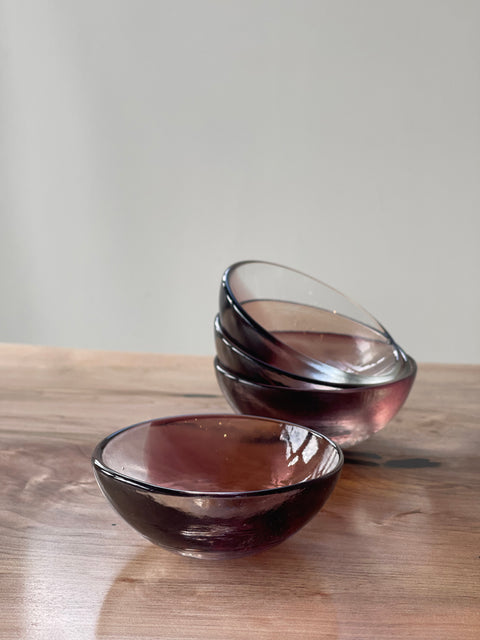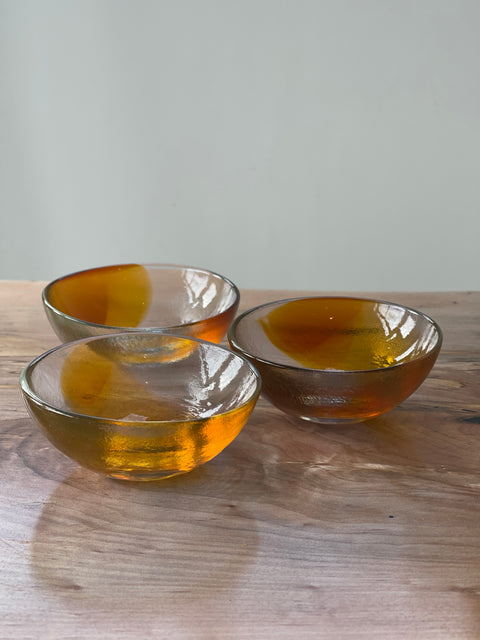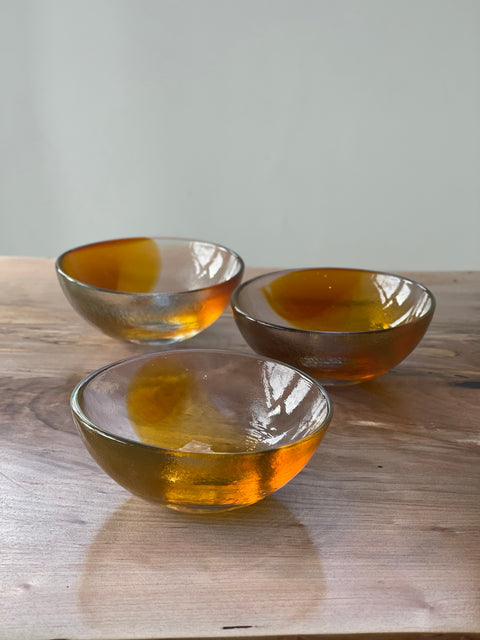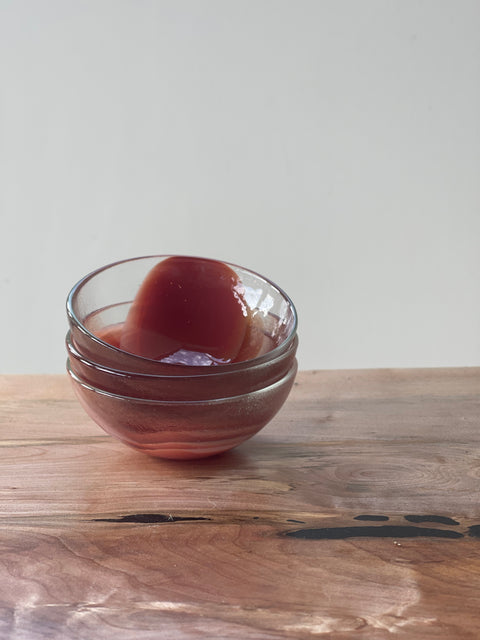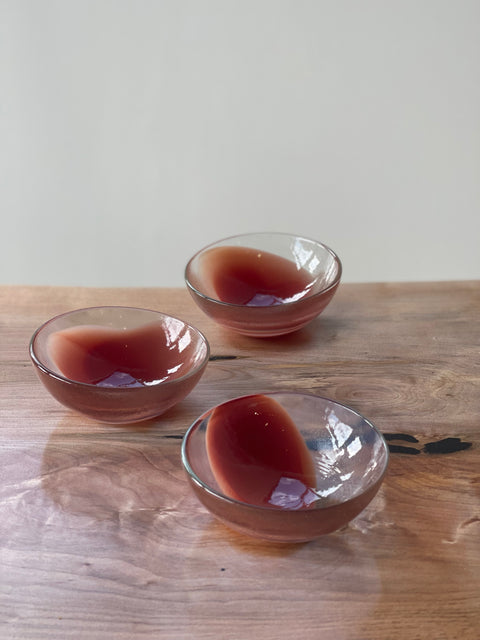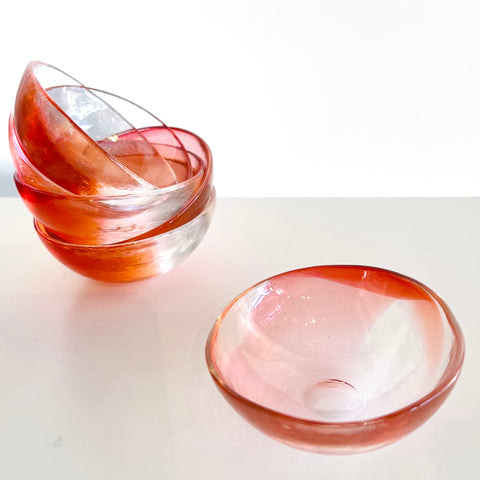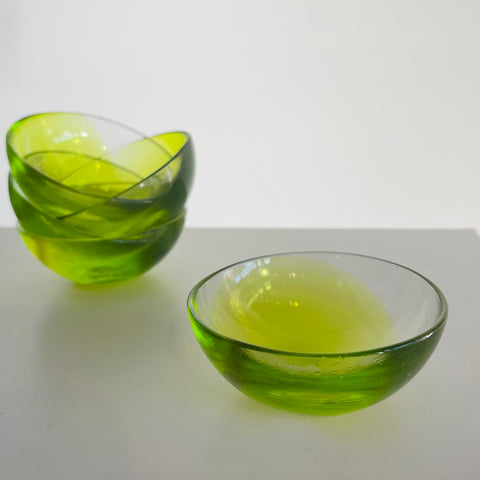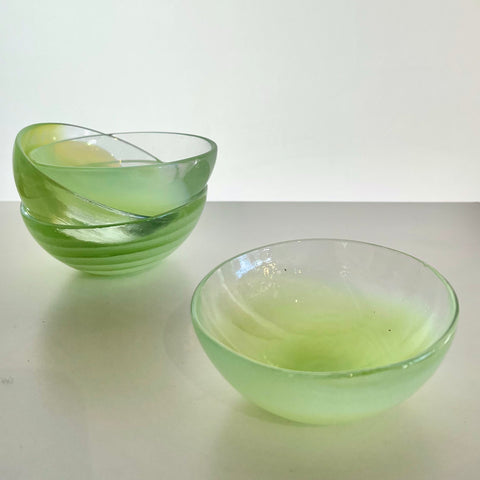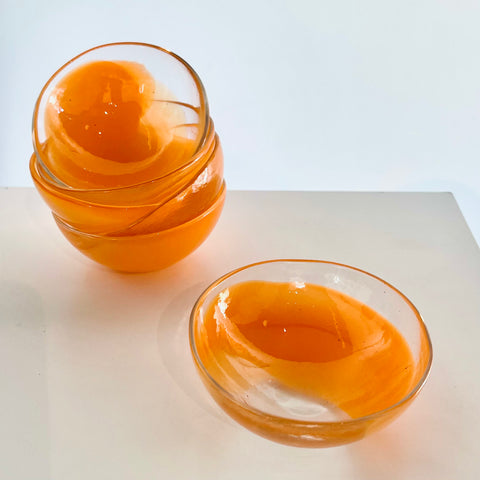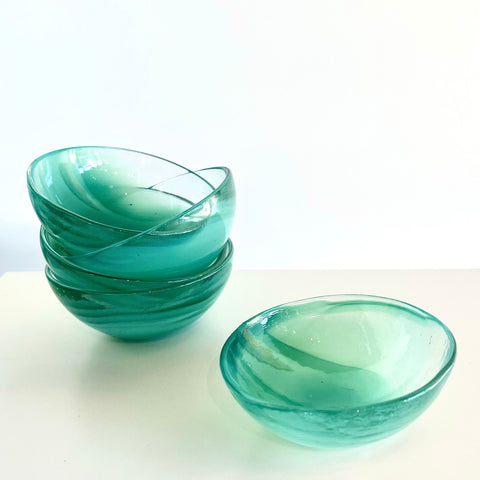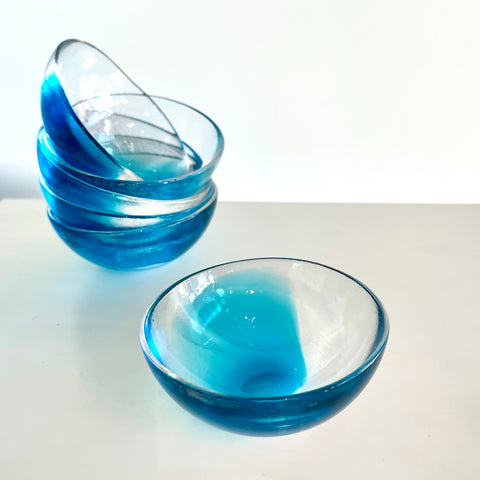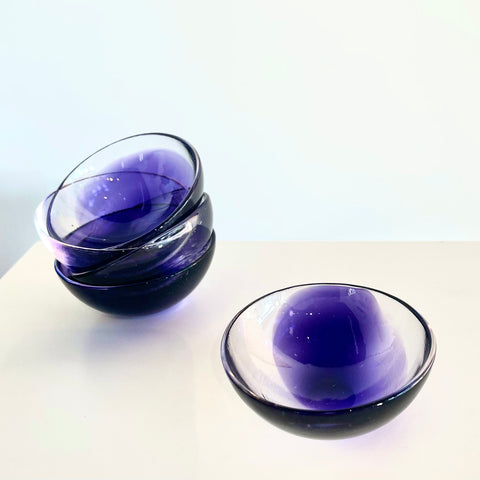 These colorful little glass bowls are a customer favorite here in Alma's brick and mortar store. They grab you with their splash of color and how they catch the light and the fact that they have nearly endless uses just sweetens the deal. 
They're wonderful on your dining table for salt and other seasonings; set one in your entryway for keys; place one on a vanity for your rings and jewelry; or group them together as a charming collection of handmade glass.
Made in Portland, OR in a wind-powered studio, these pressed glass bowls are hand formed by Lynn Everet Reed and his team of artisans that take pride in the details.
You can curate your own collection by mixing the colors to form a bundle or you can grab that one that is jumping out at you. We never know what colors we will get next so check back for future offerings!
Want to see more items from this maker? Link HERE 
Every handmade piece at Alma's is a story of its craft.