In Season:
Using food imagery to pay honor, to memorialize, to connect and to laugh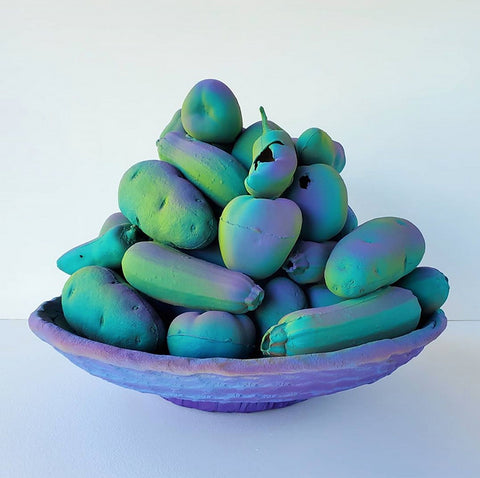 Christina Margarita Erives
Erives is a LA based Mexican American artist working primarily in ceramic, which explores the narratives around food and the concept of contemporary womanhood. She graduated from California State University, Northridge with a BFA and MA and an MFA from Penn State University. 
José M. Flores Nava
Flores Nava was born in Mexico and at age 12 moved to California to join his family. He is a DACArecipient and an educator. Using a combination of ceramic hand building techniques and slip cast objects, he creates sculptures that are reflections of immigrant labor. He holds a BFA and MFA from California State University Fullerton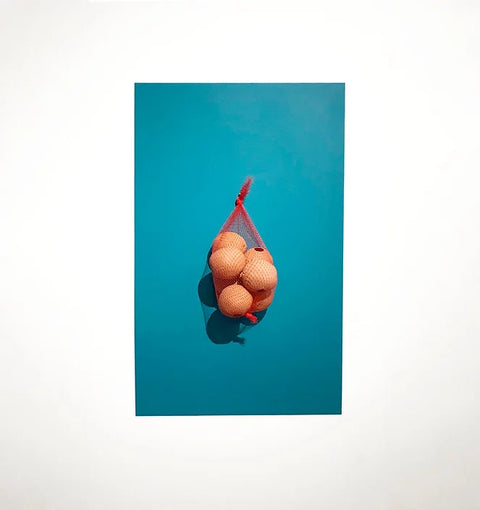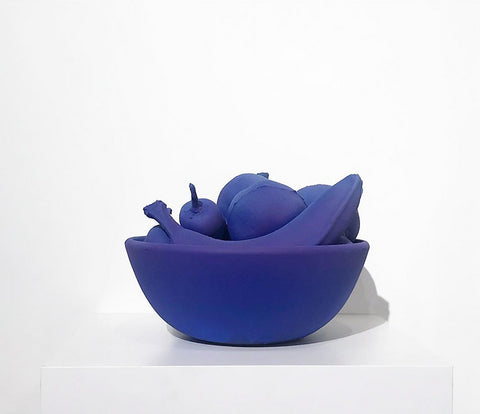 IN SEASON
In Season celebrates food. The exhibiting artists share in a long-standing tradition of using food imagery to pay honor, to memorialize, to connect and to laugh. Each artist in this show utilizes food as a tool to propel their narrative. In some cases, it is a reflection of their own daily interests, in others: a way of working through their thoughts on the value of labor and the its connection to the food we eat. Of course, with all of these bananas in the room we have a good bit of bodily humor happening in this show too.  These material-based works share a love for saturated colors and a sentiment for the cultural, traditional and nutritional value of our food.
Zouella Jarman
Jarman is a Richmond, VA based artist working primarily in jewelry. She earned her BFA in 2019 from VCUarts with a concentration focus in Craft/Material Studies. She revisits the peach emojii to investigate love, life, ephemera and humor.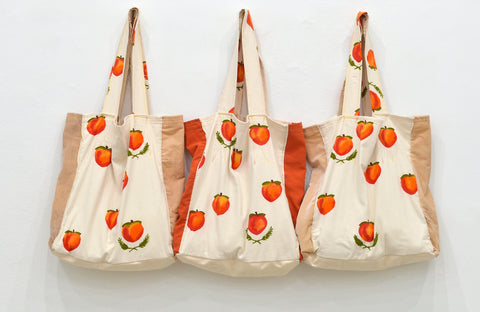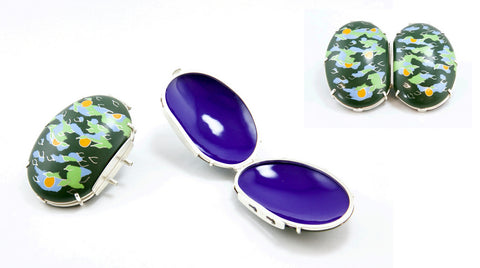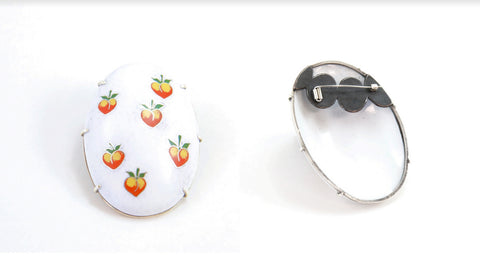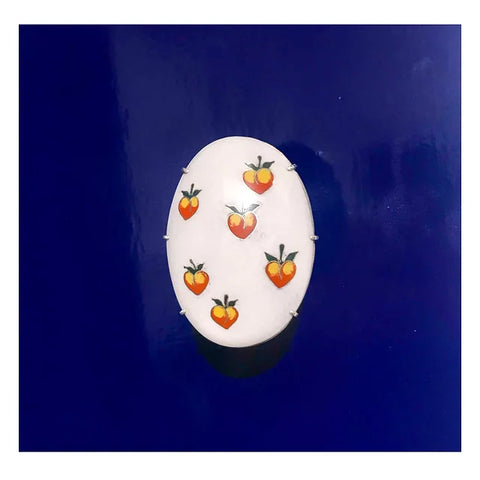 Joanna Powell
Powell is a Texas native currently based in Helena Montana. She received a BFA in ceramics from the University of North Texas and a MFA in ceramics from the University of Colorado at Boulder. Through her work she contextualizes common objects with personal meaning. Her work is the result of thinking about longing, privacy, history and sexuality.
Megan Stelljes
Megan Stelljes uses her art to explore her own values and emotions that are continuously influenced by changing social scenes. Stelljes earned her BFA from Emporia University in Kansas and is now based in the Pacific Northwest.