Annabel Wrigley
Alma's is pleased to host this powerful, colorful exhibition.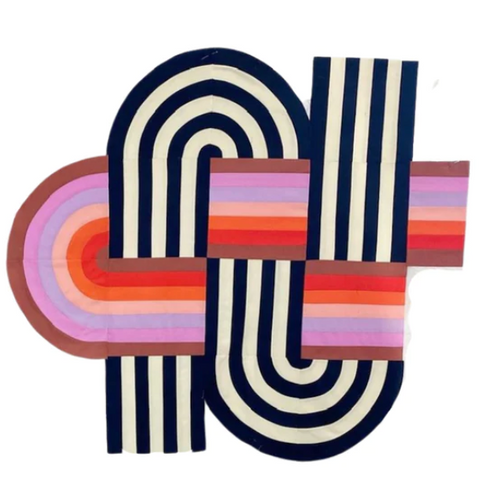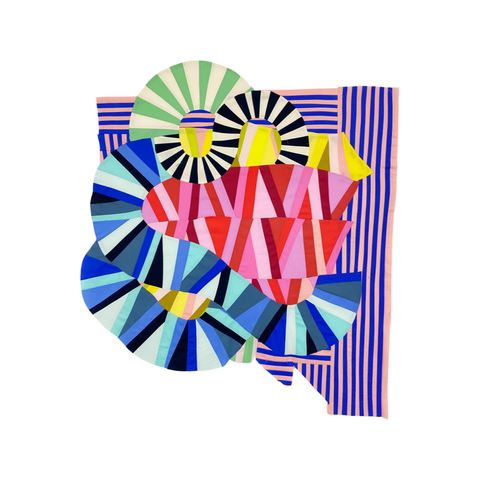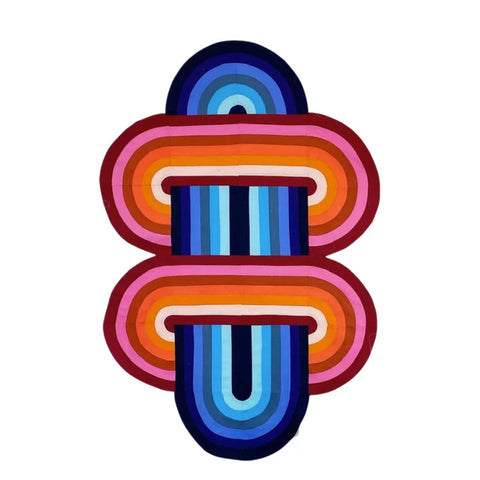 Masterful technique, these pieced and quilted wall works project hopeful, joyful energy.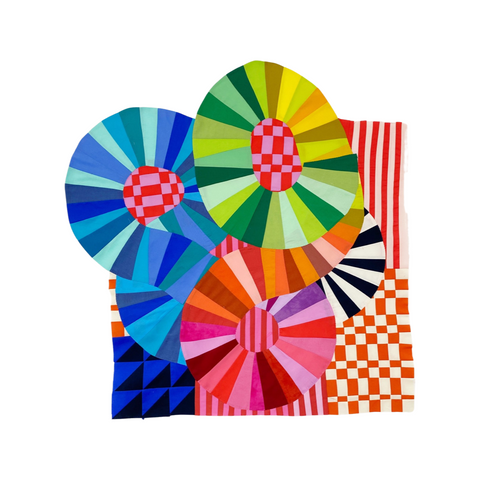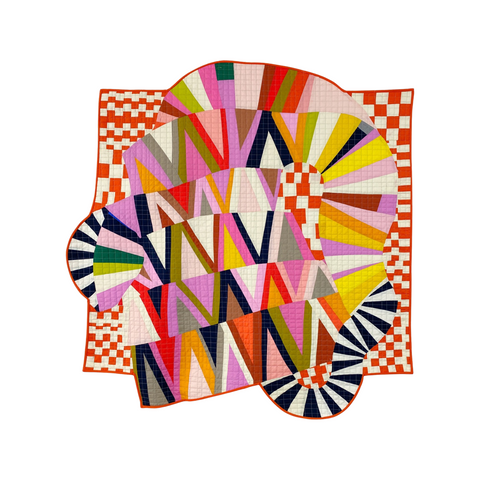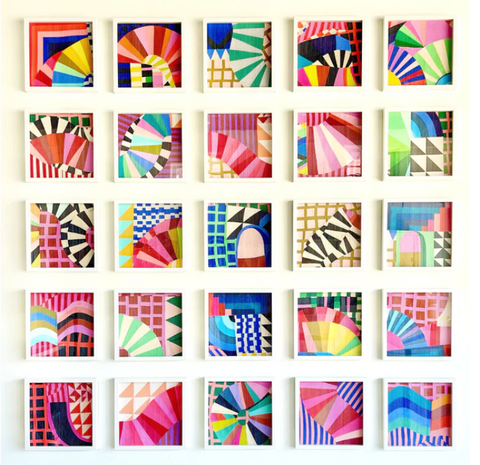 EXPERIMENTAL WORKS
Annabel Wrigley is an Australian born textile artist living in Richmond, Virginia.
With a background in quilting and textile design, she has begun to focus on creating heavily textured sewn pieces made to be hung on a wall.
Her work was recently featured in Alma's RVA 2021 exhibition "Chromatic Formations" and has also been featured in various publications and at The Modern Quilt Guild's international exhibition at Quilt Con in Pasadena, California.
About the work:
The focus of this collection of work is color and the feeling that goes along with it.
Working with and surrounding myself with color has always created emotions and
feelings of happiness and protection from the swirling and uncertain world that we
live in today.

Growing up in an environment full of rules and images of perfection pushed me
towards a love of imperfection and rule breaking techniques. Never trained in color theory, I prefer to work with color and combinations that make me feel excited, hopeful and safe.

An obsessive planner in all other aspects of my life, my current work encompasses the other side of my personality that thrives in messy chaos, perfectly imperfect mistakes and mood boosting color. 
Shop Annabel Wrigley's exhibition