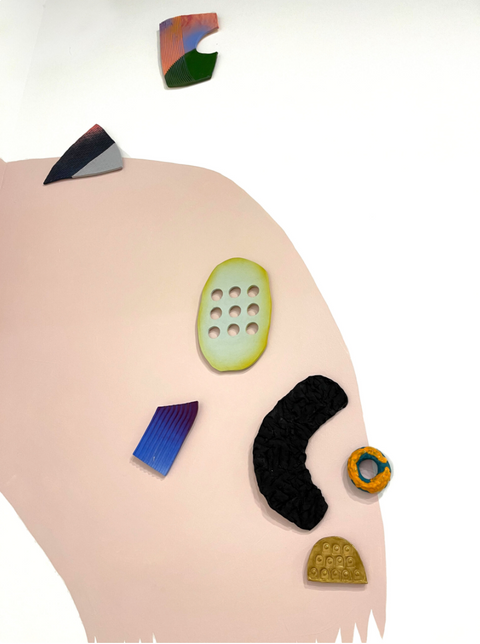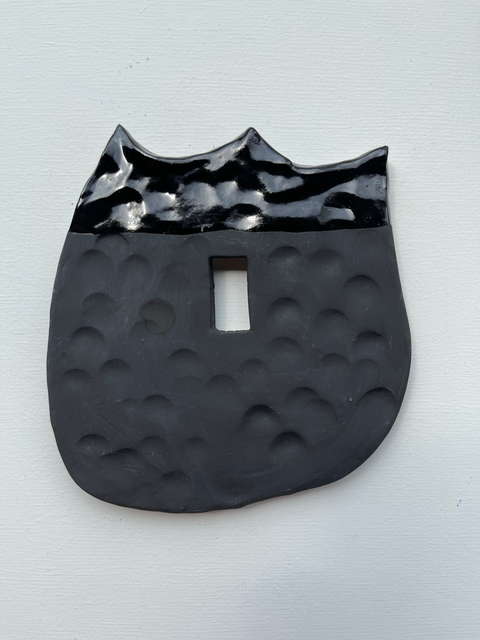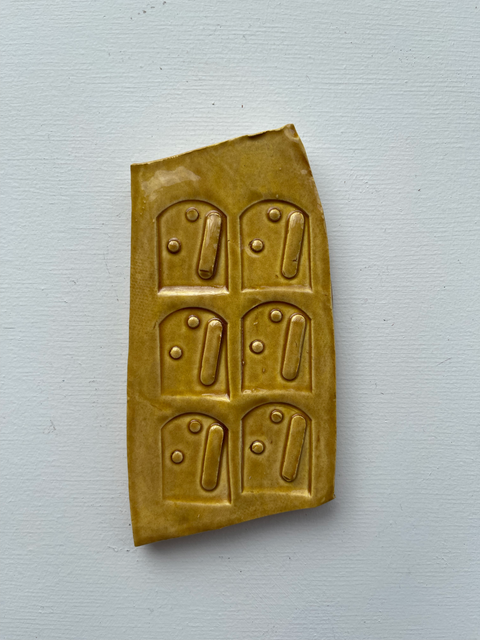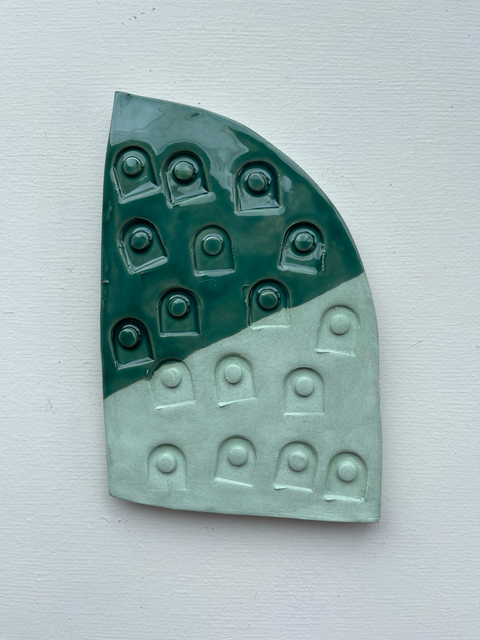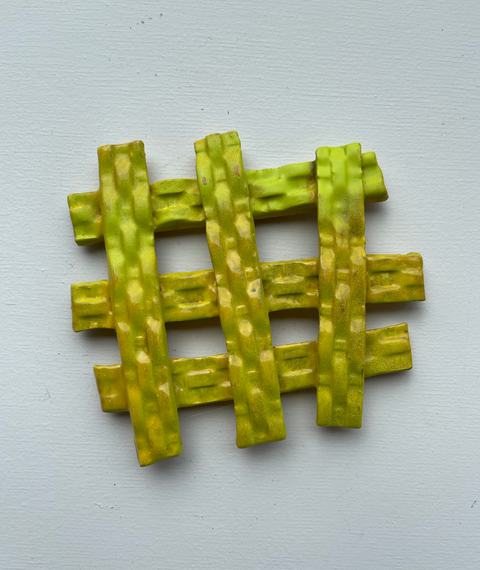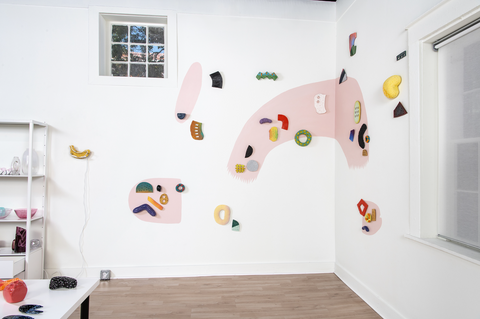 Thess individual wall mountable pieces were made by Richmond artist, Amy Chan for a collaborative installation with Debbie Quick. The two made a site specific piece at Alma's during the summer of 2021 as featured artists in our summer spotlight series.
Amy Chan was born in 1978 in Danbury, CT. She earned her BFA from Rhode Island School of Design and her MFA from Virginia Commonwealth University. Her paintings draw inspiration from the ecosystems of the East Coast where she lives, and the places she discovers through travel. She has been an Artist-in-Residence at Onoma Fiskars in Finland and the Jentel Foundation in Wyoming. Chan lives and works in Richmond, VA, and has recently received grants from the Pollock Krasner Foundation and the Virginia Commission for the Arts.
Chan's abstract forms are views of the natural world multiplied into the bizarre. The richly layered surfaces combine gouache, acrylic, airbrush and screen print, while taking cues from microscopic imagery, decorative pattern, coral reefs and outer space.
Every handmade piece at Alma's is a story of its craft.